An overview of Oddesse pumps
Oddesse submersible motor pumps and motors are used in various applications in water supply and disposal. In addition, Oddesse pumps are used in industry and agriculture, mining, shipbuilding, and several municipal, commercial, and private applications. Oddesse pumps can also be used in emergencies.
Oddesse pumps are efficient instruments that provide users with optimum pump and motor set-ups that correspond with their needs.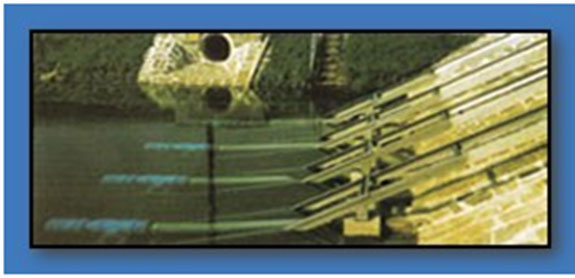 Ernest Electro Engineering offers a range of drainage solutions from Oddesse pumps. The Söffel range of Oddesse pumps offers the following applications:
Dewatering solution for the construction and mining industries
Maintaining dry pits and soakaways
Controlling disasters attended to by fire brigades
Supplying water to industry and agriculture
Pumping flooded rooms
Irrigation and drainage of municipal and domestic areas
Pumping water with solid particle sizes up to 35 mm
In addition, Oddesse pumps offer various advantages, such as:
Mobility
Lightweight
Slim design
Fully submersible
Continuous operation without the need for monitoring
Position-independent operation
Environmentally friendly due to biodegradable sealing liquid
Long maintenance-free running periods
Long service life
Wear-resistant and service-friendly
Slurping operation possible
Tandem operation for high pressures possible
Oddesse pumps available from Ernest Electro Engineering have the following beneficial features:
They are submersible, single-stage centrifugal pumps.
Their motor compartment is sealed with two high-quality mechanical seals.
Ball bearings provide long-life grease lubrication.
The motor is cooled through the pumped medium that flows around it.
Oddesse pumps are available with motor protection.
Automatic level regulations on Oddesse pumps are optional.
Oddesse pumps are constructed from high-quality materials to ensure exceptional functionality in service, industrial, and seawater.
Contact Ernest Electro Engineering for details
At Ernest Electro Engineering, we have a great selection of pumps, including Oddesse pumps – ideal for use as submersible and drainage pumps – and we'll be happy to recommend the right pump for your needs. If you would like to know more about our offers on pumps, contact one of our representatives today. If you would like to learn more about our other offers and solutions, feel free to continue browsing our website for details.