Gantry
Quick-mounting Aluminium Gantry Crane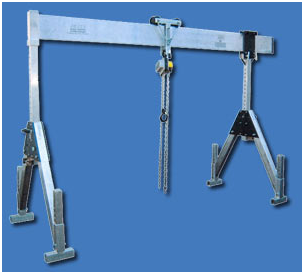 INDUSTRIAL GANTRIES
Ernest Electro Engineering is a leading provider of a complete range of industrial and commercial utilities that ensure the dependable continuation of all critical operations in your business.
Our offers include an extensive array of sewage pumps, motors, multi crushers, water softeners, borehole pipes, gantries, and electric water pumps in South Africa.
Here you will find details about one such focus, our offers on gantries fit for applications across multiple industries and sectors.
QUICK-MOUNTING ALUMINIUM GANTRY CRANE
The quick-mounting gantry crane from Ernest Electro Engineering is lightweight, quick-and-easy to set up, and built to maximise efficiency across several sectors.
It is perfect for moving, lifting, and handling heavy loads, as well as conducting repairs and maintenance on pumps, offloading trucks, and trailers, or for general use and hoisting in workshops and facilities.
These quick-mounting gantries are ideal for use across the following sectors:
Mining
Quarrying
Manufacturing
Construction
Forestry
Automotive
Sanitation and cleaning
General maintenance
Electricity distribution
In each of these sectors, there is a need for a solution that allows for applications including moving and lifting heavy loads, or lifting equipment for accessible repairs and maintenance, making these gantries a critical part of operations across various industries, not just the ones mentioned above.
If you would like to know more about our offers on gantries, be sure to get in contact with a representative from Ernest Electro Engineering today.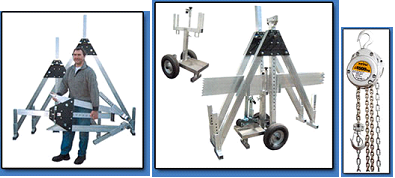 SERVICES FORM
"*" indicates required fields