Oddesse Water Pumps & Drainage Systems
Oddesse drainage systems series Söffel
These Ernest Electro Oddesse Water Pumps are employed in open mining areas, subterranean pits, salt mines,
excavation pits or in stone quarries for groundwater lowering.
The drainage systems are wear-resistant, high-quality materials and offer a low weight which allows for the
transportation of the pumps under the most difficult conditions. They distinguish themselves by a very good dry run
acceptance, long maintenance-free terms and are laid out for the continuous operation.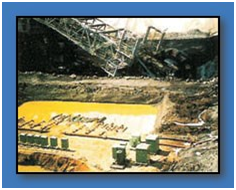 Oddesse Water Pumps can be used with a delivery rate up to 450 m3Ih and delivery heads up to 60 m in excavation
pits, collective shafts. However, they are also used for cellar and surface drain-age tasks.
Solids contained in the water like sand or other abrasive materials can be tolerated up to a grain size of 10 mm.
Oddesse pumps series Söffel distinguish themselves by an excellent wear resistance and they work reliably in vertical,
horizontal, or inclined installation positions.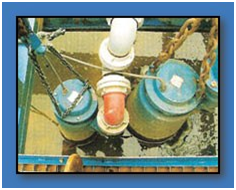 Oddesse Water Pumps Uses
Oddesse Säffel-pumps are used in gravel pits for groundwater lowering and for the supply with rinse water. Due to the
advantageous slim construction form and the delivery connection showing upwards the drainage pumps types up to Söffel
B-W can be installed in a 10"- filter well.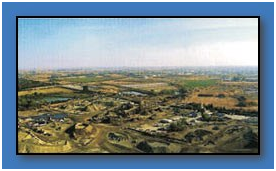 The single-stage Söffel A-H or B-W are suitable to use for higher pressures and delivery heads. These pumps are able to
be installed with swim pontoon or hanging on a riser pipe, for the delivery of salt or freshwater, as well as fossil
water.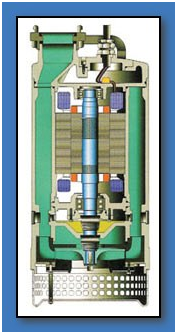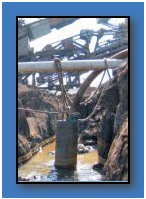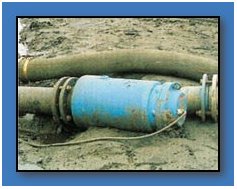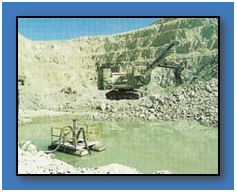 Oddesse Water Pumps offer a widely diversified assortment of electric and mechanical accessories. Shallow
suction equipment, pipe adaptors, float switches, and special constructions, complete our offer.
Oddesse Propeller Pumps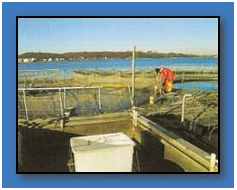 Oddesse propeller pumps are used in pisciculture for the circulation of the water and for oxygen enrichment. They
can be applied as a submerged pump as well as a dry setup inline pump.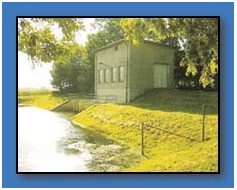 Oddesse Water Pumps propeller pumps are used for drainage application with deliveries up to 1.000 m3/h and
delivery heads up to 21 m are employed as draining pumps in flood plain areas.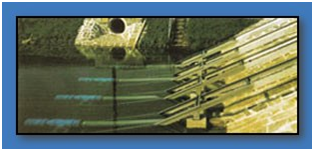 Oddesse propeller pumps in high water protection installations, mounted on sliding rails, serve for pumping over big
water quantities.
Oddesse propeller pumps with automatic coupling are used in pile-type pump installations for drainage of swamp areas.
Oddesse propeller pumps are used in redevelopment areas to flood the pits of opencast mining.
Oddesse Submersible Motor Pumps
Oddesse submersible motor pumps of the series po-so/ss are used very frequently in the filter wells in open pits. The
pumps face a very high requirement in application.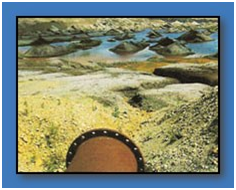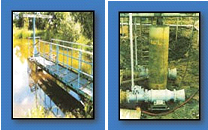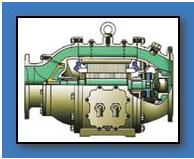 With possibly small well diameters a very big delivery is demanded by customers.
The relating motors are manufactured by Oddesse ("one hand product"), an optimal adaptation is possible in order to
obtain the best output capacity. Good efficiency values grant low running expenses for the user.
Oddesse Water Pumps guarantee a high service and repair friendliness due to their modular construction.
They are tried and trusted for being used in high ochre containing ground-water because of their big channel-width in
the impellers.
Oddesse pumps are applicable both for interrupted and electronic frequency converter service.
Special solutions, for example slush pumps for the well sump, can be also offered.
Oddesse submersible motor pumps are marked by their variety in high-quality material combinations. The submersible
motor pumps are applied as well for the delivery of saltwater. This is due to their high corrosion resistance and the
outstanding heating-up behavior of Oddesse submersible motors.
An example for this form of the application of Oddesse submersible motor pumps is the delivery of saltwater for
treatment in RO (" reverse osmosis ") installations. This is completed in coastal areas or in the offshore industry.
Oddesse pumps are also used for coolant water delivery and in fire-fighting technologies.
For these purposes, the required material qualities can alternatively be chosen between high-quality stainless steels
AISI 316 orAlSl9O4L, as well as bronze.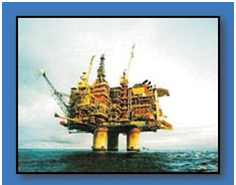 The high reliability of Oddesse submersible motor pumps and long maintenance-free terms guarantee the safe operation in
these special application cases. In addition, Oddesse pumps are environment-friendly and recyclable based on the
construction principle and the applied materials
Ernest Electro Submersible Motors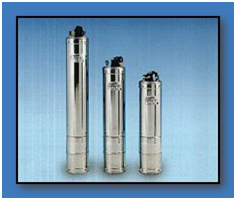 We also carry a full range of 4″ submersible motors from:
4″ .37kw to 2.2kw 230 volts
4″ .37kw to 7.5kw 400 volts
Recommended 4 core cable only. Single-phase and 3 phase motors are permanent split capacitor motors (PSC). They can thus
work with only one capacitor. If, anyway, our standard control box is not used, a thermic relay for the protection
should be installed.
Franklin motors are also available
Oddesse motors also
available
Oddesse Submsible Sewage Pumps
Pumped Liquid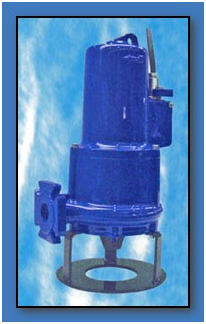 Sewage containing fibers and solid matter, feces
The temperature of pumped water up to 40°C
Design
Vertical single-stage centrifugal pump
Patented adjustable, hardened culling system
Motor sealed by silicon carbide mechanical seal
Submersible motor, insulation class F, degree of protection 1p68
Temperature protection by bimetall
Explosion-proof tested by ATEX 1 Om connection cable
Materials
Pump and motor casingd Gg25
Impeller GG 25
Cuffing system hardened HRG 57
Accessories
Guide rail system
Stand plate
Flange outlet bend, bend with hose coupling, hose tail bend
Check valve
Reflux valve, bail type valve
Connectors and reducing adaptors
Electrical control device
Cones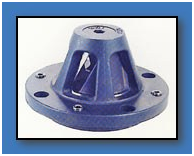 Patented cones for culling system for clog-free pump operation in terms of critical materials
No tearing or chopping
Same cutter for the complete range of pumps
Cuffing all possible articles in sewage water eg:
condoms, sanitary towels, rags, pantyhose, etc
Even with large articles after culling there will be no clogging etc.
Adjustable blade, culling size is adjustable from outside
Fields Of Application
Sewage lifting systems
Pressure drainage systems
Domestic, municipal, and industrial sectors
Employed in disaster areas
Septic tanks and overflow basins
Sewage treatment plants
Advantages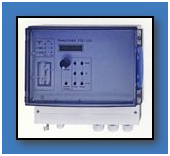 Available in standard or explosion-proof design
Patented culling system for clog-free pump operation
Stationary' or mobile application
For wet application
DIN flange for PN 6 and 10 applicable
Spiral hose connection possible
Full program of accessories available
Highly efficient
Low-cost installation
High operation reliability
Long service life